Training & Development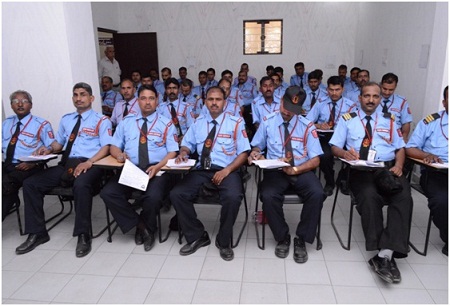 At Advance Group Security, training and development is an on-going process. Training begins with initial audio/visual modules and continues throughout the security guard's tenure with the company. Advance Group Security is committed to developing security guards to their fullest capacity consistent with their own career objectives. In this way, Advance Group Security abides by a promote-from-with-in policy.
Classroom Training-Audio/Visual Modules
Our state-of-the-art audio/visual learning modules provide important information essential to properly performing future duties. After watching the tutorial modules, employees are required to take quantifiable examinations to measure their retention level of the information viewed. Individuals who score poorly, or fail examinations are required to view the learning modules a second time before retaking the examinations. Individuals who perform poorly on their second attempt are discharged. Test scores are recorded in each employee's file.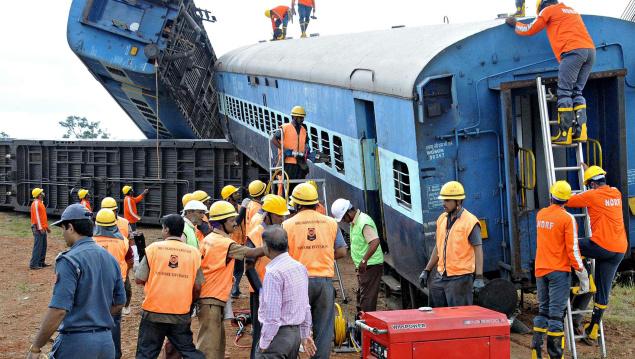 Disaster Management Training
Disaster preparedness and response are two of the four core areas for focus in Strategy 2010, the strategy document of the International Federation. This strategy guides the National Societies in their work and the Secretariat and delegations who support them and underlines the need for improving the Red Cross Red Crescent Movement's response to emergencies.
The aim of disaster management training is to build the capacity of National Societies' staff and volunteers, and that of International Federation delegates, to improve preparedness and response at all levels before during and after disasters and to give all components of the Movement the means to work together in a coordinated manner. The focus of disaster management training is generally on improving the technical skills of the participants, but also on personnel and team management. It aims to encourage an exchange of experience and knowledge and the creation of networks amongst the disaster managers. It also aims to improve coordination of disaster response and the quality and availability of disaster management tools.
The role of the International Federation is to standardize training curricula, train trainers in National Societies, facilitate and support training in disaster management at national, regional and international level.
Training at national level is the responsibility of individual National Red Cross and Red Crescent Societies, supported as needed by technical delegates of the International Federation. This training will reflect the mandate of the National Society in disaster management in its country and vary but will generally include:
Volunteer induction
Volunteer management
IT/Telecommunication
Regional disaster response team leader training
Relief and distribution
Community based disaster management
Water and sanitation
National disaster response team
Logistics management
Food security and nutrition
Vulnerability and capacity assessment
Public health in emergencies
Vulnerability and capacity assessment needs assessment training
Participatory hygiene and sanitation transformation
Regional disaster response team leader training
Emergency Response Unit
Field Assessment and Coordination Team (FACT)