Government Buildings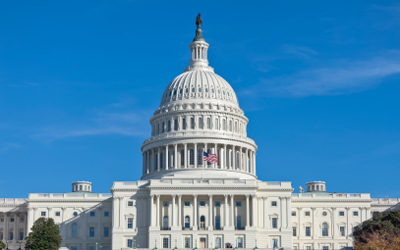 Professional Security Services for Government Facilities
When searching for a security program for your government facility, you need a solution that is responsive, ensures contract compliance, projects a professional image to your visitors, employees, customers and guests, and provides the best value without sacrificing quality. At Advance Group, we can meet all of those concerns. We have a proven track record and are unrivaled in experience, capability and commitment.
By partnering with Advance Group, your government security solution includes:
» Tailored services based on if you're part of a local, state, or federal government agency.
» Highly trained armed, unarmed and cleared security officers who are invested in your community and are fit to serve the specific needs of your contract.
» A responsive management structure that delivers the leading-edge technical expertise and best practices of a national security industry leader.

Committed to Hiring Veterans
We are committed to hiring veterans, reservists, their families and caregivers. Military hiring is an essential part of our recruiting strategy and we've been recognized by numerous organizations for our efforts.